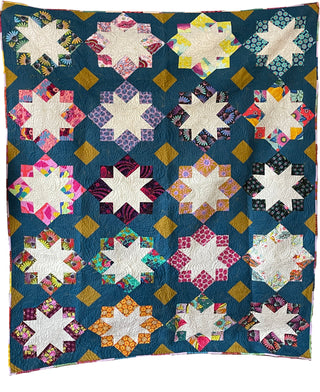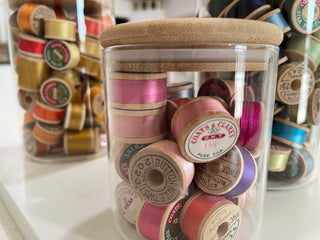 Dare to Be Different
Seams Like Quilting isn't like other quilt shops, and we're proud to say it. We take a little extra time and devote it to curating the most exciting colors and patterns from a variety of designers and manufacturers. Everything you find online or in-store can be unique, and often from independent artists. Whether you're a classic or modern quilter, you'll find something that catches your eye and makes your next quilt spectacular!
Browse Featured Products from Our Quilt Shop
Browse products from new selections and find your next favorite pattern, or fabric.
View Vicki's Picks from the Store
View Vicki's specially-curated collection and life-changing fabrics!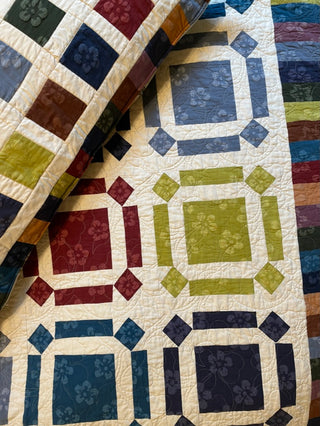 Meet Our Piecemaker
Vicki Lyons wants to bring more accessibility to the quilting world. You can catch her in the artsy woods in Spooner, Wisconsin–curating fabrics from small fabric makers, regional creators, and underrepresented communities. Vicki believes that everyone deserves a one-stop shop for finding something unique, whether you're new to quilting, looking to try a different style, or a seasoned veteran in fabric art.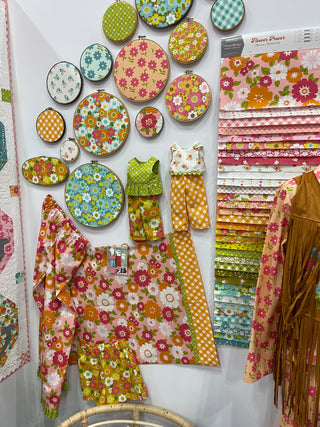 Find Hand-Made Creations from Your Favorite Quilt Store
We also offer some fantastic, quilted products like bags, potholders, and pillow covers (oh my!). Find a last-minute gift or treat yourself to something beautiful and handmade. Each product is made with high-quality fabrics and patterns from emerging creators and manufacturers.